The Biden-Harris campaign has made their first foray into the world of gaming, giving players of Nintendo's game, "Animal Crossing: New Horizons," the ability to add virtual campaign signs to their island yards.
The unabashedly cute world of "Animal Crossing," is perhaps the last place anyone would expect to become a political battleground, but with more than 11 million copies sold, as well as a solid Gen Z following, the draw for Biden and Harris is clear.
Digital campaigning has also become a necessity rather than a luxury due to COVID-19, and the online game that became an instant hit for millions living in isolation at the height of the pandemic is a top choice.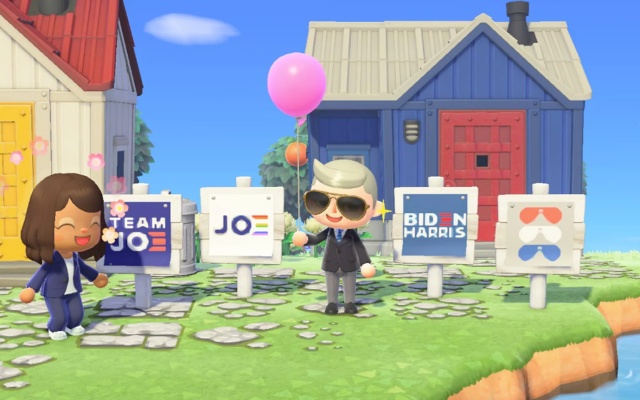 This also isn't the first time that politicians have turned to video games to get their message out.
Hilary Clinton's embrace of the once-massively-popular mobile game "Pokémon Go," as well as digital ads for Obama's campaign in online racing games "Burnout Paradise," "Need for Speed: Carbon," "Madden NFL 13," and others are all examples of politics and video games colliding.
According to the Biden-Harris campaign, digital yard signs are just the first step in their plan to engage players ahead of the November election.
Future engagements will include organizing efforts and digital swag within the world of "Animal Crossing" and on other platforms.