Match Group's BLK, the largest dating and lifestyle app for Black singles, launches the second phase of the "Once You Go BLK" campaign, which first launched in February 2021. The campaign was created to take a fresh look at what it means to "go BLK" by putting out powerful messages about the beauty in being part of the Black and BLK communities.
The campaign now focuses on Atlanta, the city affectionately known as the "Black Mecca" because of its high population rate of Black singles and influence on Black American culture. BLK leads Match's minority-focused brands with more than five million downloads to date.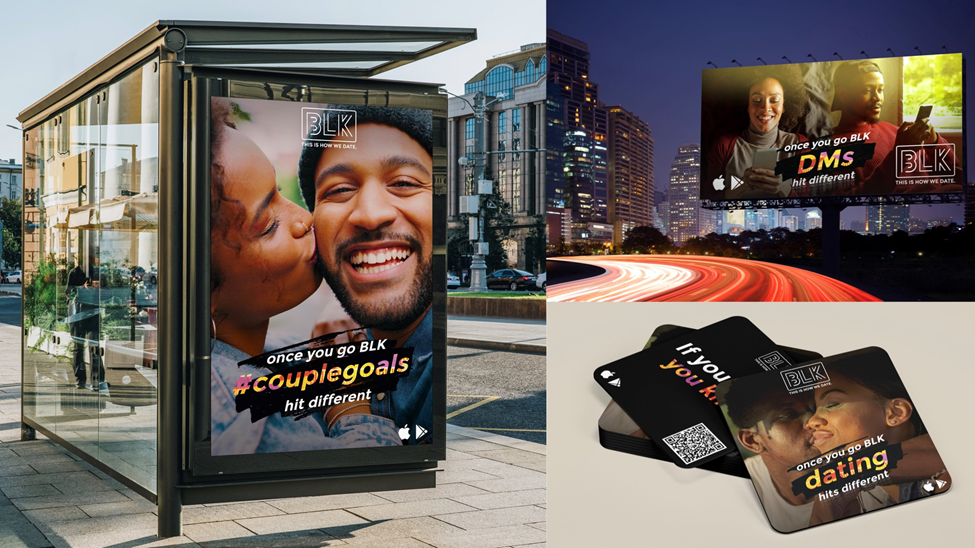 "Atlanta seemed like the perfect place to launch this next phase of 'Once You Go BLK' given its vibrant community of young Black singles," said Jonathan Kirkland, BLK head of brand & marketing. "We're excited to work with local community partners to create unique experiences that foster connections both on and offline."
BLK, in the creation of the campaign, was in partnership with a couple of organizations including Shaquille O'Neal's marketing agency, Majority; "Find Your Partner" Spades Tournament that worked with the Trap Music Museum; and butter.atl to keep the users updated on what's new in culture. BLK is also collaborating with its local network of Black business owners, creatives, and Collab Crib creators and influencers, in the new influencer capital of America.
BLK will also donate funds in line with its joint effort with the Biden administration to boost vaccination rates in the U.S. The initiative also aims to close the racial vaccine disparity gaps in the Black community by offering vaccine information such as a vaccine awareness badge to the users' profile pictures.
"Black love is making each other feel important as a BLACK PERSON, feel valued as a BLACK PERSON, and be heard as a BLACK PERSON. It's very important because Black people feel like they aren't good enough because they're Black. It's great to have that [one] someone that loves you and the skin you're in," said Atlanta BLK user Henni.