So, the community self-healing, commonly known as the Essence Festival of Culture, has come to a joyous, public end. New Edition, all of them, shut it down in quite a remarkable way just after 2 a.m. Monday morning with multi-generations of Black folk, in person and virtually, clinging to the last note, thanks to Hulu.
"I enjoyed hanging with the aunties, and hanging with the kids," noted "Black-ish" 17-year-old star Marsai Martin, who played Diane Johnson on the recently ended ABC sitcom.
No final count yet on how much money the 500,000 attendees or so, and the corporations that joined them, will have deposited in New Orleans. But the city acknowledges that from years prior to the pandemic, they were more than sure that the festival would have at least a $200 million impact on the city's revenue. (When we have the details, we will report it here at Marcom Weekly.) I'm betting it will be quite a bit more. All the hotels were at 90 percent capacity. Many restaurants were reporting a 50 percent jump in reservations, according to city officials, and Airbnb was promising encouraging numbers, as well.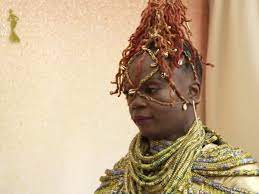 And, yes, the corporations continue to provide support. Caroline Wanga, Essence's CEO noted last month that "At Essence we often say that the revolution must be financed. Our revolutionary intent to return Blackness to Greatness through the Black woman, requires an ecosystem of passionate and committed partners and allies to be achieved."
Everybody clear?
Celebrities certainly did not miss the gathering in person. Many performed at night or served on the multitude of panels, and some did both. Janet Jackson filled every one of the 48,500 seats at Caesars Superdome. Nicki Minaj's fans, threatened to shut down Twitter with the constant demand that she take the stage. Ron Isley seemed to get younger the more he sang on Sunday night.
"Look at him out there dressed like a bag of glitter," someone tweeted. And women started swooning on Twitter when Method Man said that he was pro-choice and that "women had the right to choose."
There, too, was a romantic moment on stage.
Slutty Vegan's Pinky Cole, now the owner of a $100 million chain, got engaged to Big Dave's Cheesesteak's Derrick Hayes, who is building an empire as well.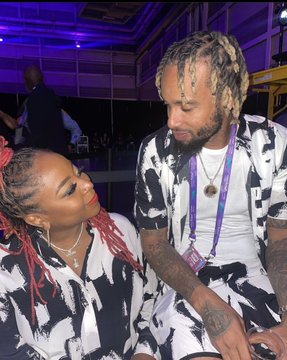 Uché Blackstock, the clear-eyed physician whom we MSNBC addicts have depended on to keep us up to date on all things related to the scourge called Covid, noted that she drove around New Orleans with a crew, thanks to an Uber driver, looking for the billboard that had her image on it. People at the Essence fest had told her it was out there. When they found it, "I died," she said.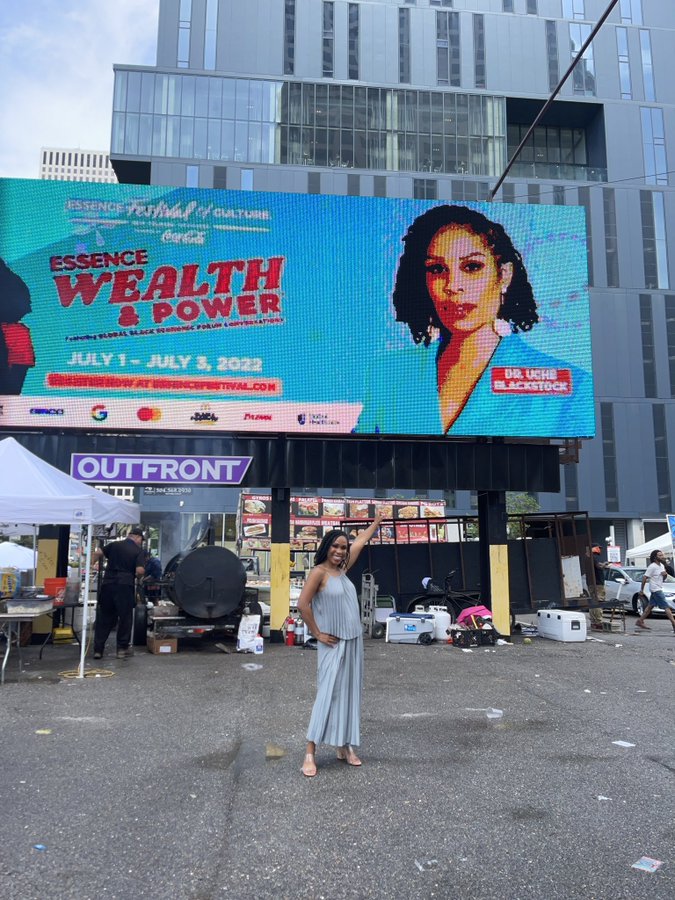 It was great to see Marc Morial, who was New Orleans's mayor when Essence magazine celebrated its 25th anniversary there, post the cover of the program book from the first music festival on Twitter. The impressive list of celebrities who performed in 1995 was a homage to those who have joined the ancestors and those who still perform live.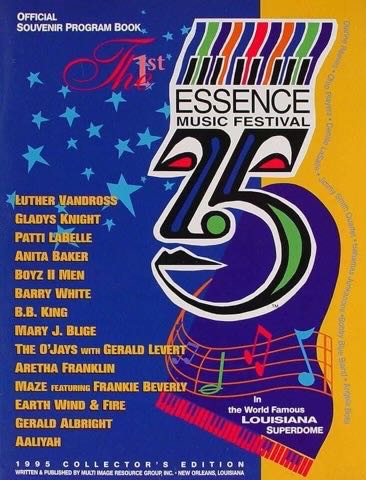 We will need to preserve this focus on Black joy, Black power, Black endurance as an ongoing reminder to keep the faith that our ancestors have entrusted to us. We must keep the faith.
The festivalgoers are returning home to again ponder the death of another unarmed Black man, a 25-year-old named Jayland Walker, who was shot dozens of times while running from police during a traffic stop in Akron, Ohio.
It's a lot given the gaze that people of color are dealing with now from many of our fellow Americans.
Feature image (top): Ron Isley performs.