Going into its sixth year, The Ida B. Wells Society for Investigative Reporting is continuing and extending its mission to recruit, teach and train beginning and experienced journalists in investigative reporting.
The Wells Society describes itself as "a news trade organization dedicated to increasing and retaining reporters and editors of color in the field of investigative reporting."
Rhema Bland, the Wells Society's director, said it has a busy lineup of workshops and events for 2022. First is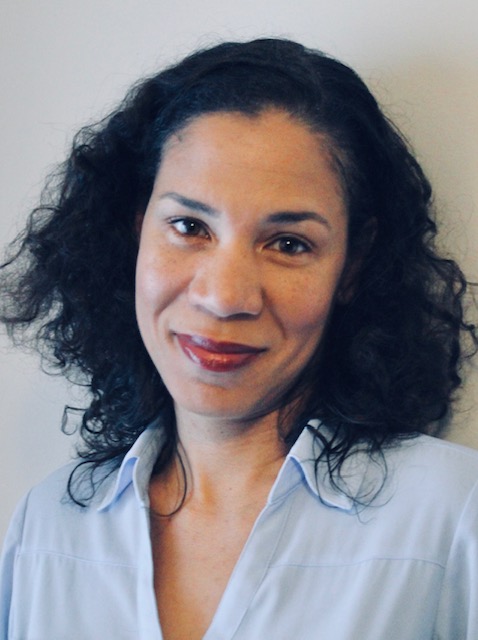 "Investigating Racism & Racial Inequality" on Jan. 26, which looks at ways to find and thoroughly report the under covered stories in disadvantaged neighborhoods. "Investigating Education at the Local Level" on Feb. 1 will provide guidance from experienced reporters. All workshops are currently held virtually because of the COVID-19 pandemic, and recordings of past workshops are available to members. 
For the second year, the Wells Society is partnering with a media outlet to place an investigative reporter on staff. Applications are open at The Miami Herald for the one-year fellowship, which converts to a full-time job after it ends. The first such fellowship was at The Associated Press in 2021.
But the Wells Society's offerings are not just for experienced journalists. In September 2021, it introduced a grant-funded partnership with the journalism class at Riverside High School in Durham, N.C., which will complete in June. In monthly workshops – some virtual, some in-person – the class of 33 students learns about different facets of investigative reporting, storytelling, press freedom and more. The students also work on investigative projects, with coaching and mentoring from two reporters, one each from INDY Week and the Raleigh News & Observer.
Bland said the Wells Society also intends to bring back its internship program in 2022, with nine news partners – four more than last year's group, which included The Associated Press, The Miami Herald, The New York Times, Pro Publica and USA Today. Also slated to return is the Data Institute, a week-long dive into "the basics of brainstorming, reporting, designing and building interactive graphics and data-driven news applications," offered in collaboration with ProPublica and OpenNews.
One of the interns in the inaugural class was inspired by what he learned to the extent that he became an officer in the Wells Society's first student chapter, at Howard University, Bland said. The student chapter runs autonomously, but "we provide some stipends for their members who contribute to the school newspaper there," Bland said, "and we continue to sort of stay in contact with some of the students there to provide support for when they need it."
The pandemic scuttled any plans to mark the Wells Society's fifth anniversary during 2021 with an event, but these and its other offerings help offset that loss, Bland said. "That's a way of kind of honoring who we are and our legacy," she said.
The Wells Society's legacy follows in the footsteps of namesake Ida B. Wells, a founder of the NAACP and pioneering newspaper owner and reporter who wrote extensively about racial injustice and the lynchings of Black people. Her example led Society co-founders Nikole Hannah-Jones, Ron Nixon, Corey Johnson and Topher Sanders – all veteran journalists – to do something about the dearth of Black journalists doing investigative reporting. 
Hannah-Jones is a staff writer at The New York Times Magazine and named a 2021 Marcom Weekly Most Powerful Black Leader in Marketing and Media; Nixon is global investigations editor at The Associated Press; Johnson is an investigative reporter doing public service journalism for the Tampa Bay Times, and Sanders is a reporter for ProPublica covering race, inequality and the justice system.
The foursome met in the spring of 2015 to discuss their ideas, and formalized things in February 2016 in Memphis, where Wells got her start as a reporter. The full launch of the Wells Society came in August, with institutional help from CUNY Graduate School of Journalism, Ford Foundation and Open Society Foundations.
The Wells Society's home is at the Hussman School of Journalism and Media at the University of North Carolina at Chapel Hill. Co-founder Hannah-Jones earned her masters' degree at Hussman and went on to receive a MacArthur Foundation Fellowship (also known as a "genius grant") in 2017 and a Pulitzer Prize in 2020 for her introduction to "The 1619 Project," a special project of The New York Times Magazine that reframes U.S. history by exploring the way slavery has affected various facets of American life.