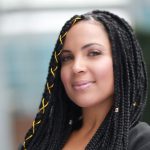 Ketchum promotes Lindsay Wagner to the role of senior vice president and head of diversity, equity and inclusion for North America.
Wagner will be responsible for driving internal actions for diversity, equity and inclusion which include examining the firm's current DE&I programs, developing new programs that support the recruitment, retention and engagement of diverse talent, and establishing metrics to set objectives and track progress throughout all levels of the firm. She will also continue to counsel clients on strategic business and marketing decisions related to their own DE&I efforts.
Mike Doyle, president and CEO of Ketchum wrote in a public statement, "We've made a long-term commitment to making systemic change that will require many dialogues, decisions, actions, and a willingness to be comfortable with being uncomfortable at times, and I'm thrilled that Lindsay will help guide us and hold us to the high standard we must set for ourselves."
Wagner will work closely with Soon Mee Kim, chief DE&I officer for Omnicom Public Relations Group, and Tiffany R. Warren, Omnicom Group's chief diversity officer, on critical DE&I strategies at the holding company level.
Before joining Ketchum, Wagner held a VP role across luxury, lifestyle, transportation and consumer brands. She previously served as a leader in Ketchum's North America DE&I Council and in her local New York and Los Angeles marketplace DE&I councils where she worked with council members, business and DE&I leaders to create programming, training and engagement efforts to make Ketchum a more inclusive and diverse community.
She also brings years of experience in activism advocating for DE&I and social justice which include: serving on the ADCOLOR jury, leading ColorComm's New York chapter as executive director, and organizing multiple large-scale direct actions on behalf of Justice League NYC and Justice League CA. She continues to serve on a task force of The Gathering For Justice, a nonprofit organization dedicated to ending racial inequality in the criminal justice system and building a movement to end child incarceration.