Sneakers have a lot of bounce; they are big business. In the United States alone, revenue from the sale of brand-new "kicks" is projected to be at $16 billion this year and close to $19 billion by 2025, according to Statista Consumer Market Outlook.
Now, the sneaker that was originally conceived to help tennis players keep their footing and to help basketball stars like Dr. J rise has begun to have a new identity. Traditional manufacturers, along with high-society apparel designers, see something more than a niche product. They see increasing sales and larger profits.
It is also an opportunity for emerging designers of color and for aspiring senior executives of color to climb into the c-suites. Dr. D'Wayne Edwards, an iconic name in the footwear industry, is founder of the Pensole Design Academy in Portland, Ore., and he has reopened, after more than a decade of being closed, the only HBCU in Detroit, the Pensole Lewis College of Business and Design to focus on opportunities in the sneaker industry.
Significant partners include both Target and the Gilbert Family Foundation. The investment from the Gilbert Family comes as part of the organization's ongoing $500 million joint commitment to its hometown of Detroit to drive access to economic and social opportunity and increase equity for residents of the city.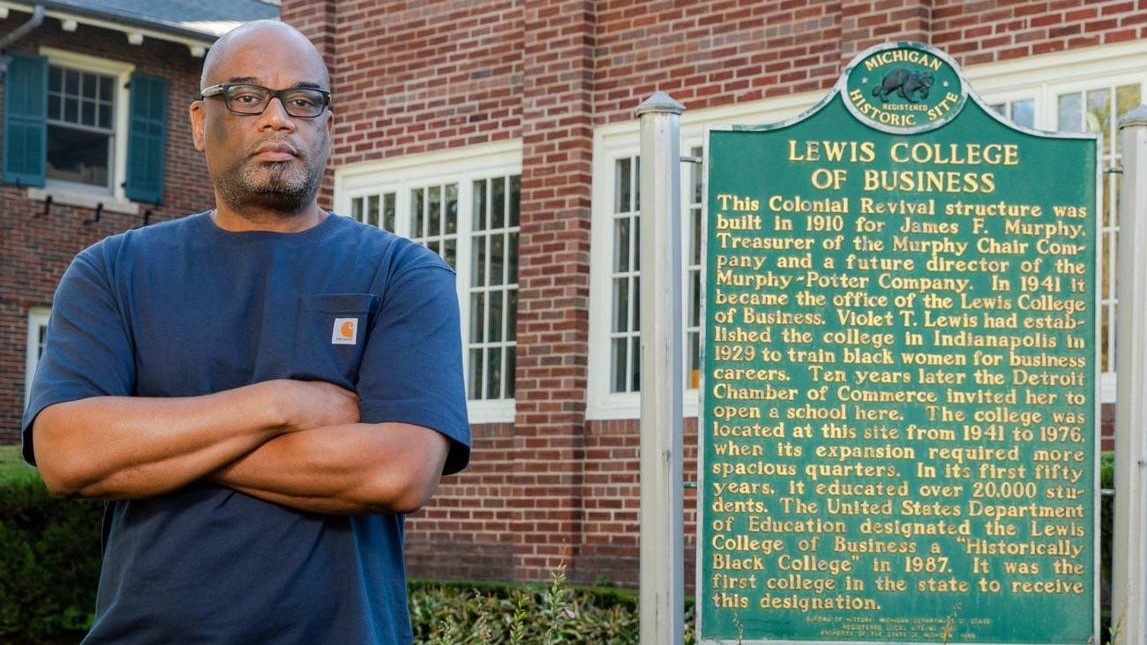 Pensole Lewis College of Business and Design in Detroit, which opened on May 2, is pushing to lead a resurgence of courses in shoe design. The school operates under a joint venture with the College for Creative Studies, also from the Motor City.
Pensole Lewis College will not grant degrees as a typical college does. Instead, it works more like a certification program where shoe and sneaker brands help the school provide courses in design to meet their needs, Edwards has noted.
The college is "majority tuition-free," Edwards said. Brands are paying for student tuition and housing. In return, the companies are getting a pipeline of talented students ready for work.
In addition, the Footwear Distributors of America (FDRA) and the Pensole Lewis College have rebranded the forum established in 2019 to Black Footwear Forum, from the African American Footwear Forum, this year. The rebranding was done to "strengthen and better represent the thousands of Black footwear professionals and employees who work, thrive, and create in the footwear industry today. It also established a committee chock full of executives from corporations who represent executive powerhouses such as Nike, Converse, Reebok, Puma and Target.
Matt Priest, FDRA president and CEO, noted then that the group "will continue to play a role in reinforcing the amazing work of the Black Footwear Forum and supporting so many upcoming initiatives that we have in the works. My message to our industry is 'stay tuned!'"
That's likely good advice based on a wealth of history.
Manufacturing sneakers, in mass quantities, was introduced to the U.S. by General Rubber Company in the early 1900s, said Sean Williams, 50, engagement manager for Pensole Lewis College. Sneakers were purely used for sports.
They were not being worn in a casual setting. The sneaker didn't begin to be used off the courts until the 40s-50s.
Use of sneakers as street wear. accelerated with the birth of the cultural and musical phenomenon "hip-hop" in the early 70s, noted Williams.
Before hip-hop embraced the look, brands like Converse "Chuck Taylor" All-Stars were around, Williams said.
"Sneakers were still a very marginalized item," he added. "You couldn't wear them to work. You couldn't wear them to church. You couldn't get in certain restaurants and clubs (wearing them). You couldn't do business with sneakers on, or people would judge you by the fact that you wore sneakers."
That is why hip-hop adopted sneakers as the official footwear of the movement. It represented everything anti-establishment, Williams said.
Now, sneaker companies make "lifestyle' sneakers, meaning they're not being made for athletic performance. They're being worn just as a fashionable piece of footwear.
In the 1980s, companies recognized the only way to sell sneakers in significant quantities was to have a signature athlete wear their shoes, Williams said.
That began the onrush of promotional deals with athletes like Earvin "Magic" Johnson, Larry Bird and others.
"But it really started being about the athlete with Michael Jordan in 1985," Williams said. However, there was an undercurrent of non-athletic people being just as influential.
"If it weren't for Run DMC and their deal with Adidas from their song 'My Adidas,' then there is no Kanye. Run DMC is the first endorsement by a major sports brand anywhere," he continued.
During the pandemic, the sneaker, which many say epitomizes comfort, grew in popularity among consumers.
"Sneakers have always been from the beginning a luxury item," Williams said.
Dr. Yuniya Kawamura, professor of sociology at the Fashion Institute of Technology, sees the current era for sneakers as one that is marked by the digital age. This has spawned a sneaker marketing and resell culture. The global sneaker resale market was valued at $6 billion in 2019 and is forecast to be worth $30 billion by 2030.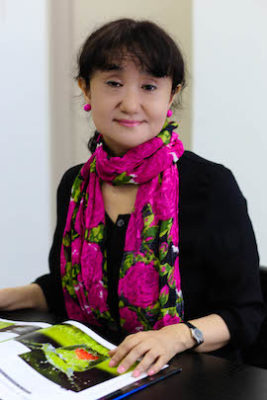 Certain limited-edition shoes have a retail value of $190 to $240 and are reselling for $1,695 to $6,118, according to an online story by "the conversation.com."
Would you wait outside for three days to be first for a sneaker release, to get some limited-edition "kicks? Some call it insane, but "sneakerheads" call it dedication, says Caroline Cunningham who wrote a paper called "You Are What's on Your Feet: Men and the Sneaker Subculture."
During the height of the Covid-19 pandemic, sneakers gained in popularity, oddly because people couldn't go some places with a mask.
"We couldn't really control what went on our faces," said Dr. Dawnn Karen, a fashion psychologist and author of Dress Your Best Life. "You lost that sense of control, so you're going to pivot toward the feet."
So, we move from pandemic to high gas prices, then to war, and global recession. We are facing a lot of things we don't have control over, but we do have control over what we place on the lower half of our bodies, Karen said.
Nowadays, high-fashion brands are collaborating with the traditional sneaker brands. Names like Prada, Gucci, Christian Louboutin, Balenciaga, Versace, Saint Laurent, and others are now in the sneaker game, Karen said.
The minds of lifestyle shoe-wear executives are in rapture with someone else besides athletes. "Even since 1986 as hip-hop culture rose in popularity, and in market share in the music industry and in advertising the non-athletic person has been more influential on sneaker promotion and sales than the athletic person," Williams said.
Where Kanye West was smart, he wasn't satisfied with being signed to Nike. "He realized he was his own brand," Williams added. Nike didn't see it like that.
"With Adidas, it's Yeezy and Adidas partnered together," Williams said.
"It's two strong brands cranking out sneakers."
"It didn't work with Nike because Nike wanted to remain the dominant brand in the equation," Williams said. "Kanye knew his own is worth. The Yeezy brand is worth a billion dollars, and his partnership with Nike never even came close."
Even Hollywood has noticed, with reported work under way for a film on Nike, starring Ben Affleck and Matt Damon. They are collaborating on the life story of former Nike executive Sonny Vaccaro. According to numerous reports, the pair who teamed up for Good Will Hunting will co-star, write and produce the project.