As we enter March, companies and agencies are continuing to change up the faces of their leadership. Below, Marcom Weekly has listed some of the recent announcements.
Subaru's executive changes
On March 3, Subaru announced that the company would be making key executive changes. Starting April 1, President and CEO Thomas J. Doll will step down from his current position to assume the Corporate Advisor role at Camden headquarters.
"I would like to express my sincere gratitude for the contributions Tom has made over the past 40 years," President and CEO of Subaru Corporation (SBR) Tomomi Nakamura said in a press release. "He is truly a great contributor. I am deeply grateful for his long-time dedication that has made Subaru what we are today."
Also starting at the beginning of April, Tadashi "Tady" Yoshida will be promoted to the CEO of Subaru of America. Currently, he serves as the company's executive vice president.
Senior Vice President of Sales Jeffrey A. Walters will be promoted as well. His new role will be president and COO.
ANZ announces Dave Bowman as CCO
Publicis Groupe Australia & NZ (ANZ) recently announced that Dave Bowman would be joining the team as the agency's new CCO where he'll be working with ANZ CEO Michael Rebelo
"I'm so excited to be able to share this news. I will be off on a new adventure at the end of May, partnering up with Michael Rebelo and team at Publicis Groupe ANZ," Bowman wrote on LinkedIn.
With over two decades worth of experience on creative teams, Bowman has worked for Google as the APAC head of creative and led the tech company's Partner Innovation team.
Fanatics hires Ken Turner as CMO
Fanatics announced that they would be bringing Ken Turner, former chief marketing officer at Red Bull, on for the same role in their collectible trading card division.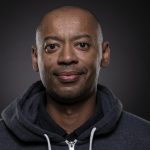 "As our collectibles business continues to see enormous opportunities for growth, I've been focused on building out a world-class team to execute our vision for delivering the best collector experience possible, bringing in more fans into the sector and creating truly connective moments across culture and sports," said Fanatics Collectibles CEO Mike Mahan of the announcement.
He continued, "Marketing the category is one of our highest priorities, and I couldn't think of a better fit to lead this effort than Ken given his incredible track record and expertise that perfectly aligns with our business goals."
In his new role, Turner will oversee marketing strategies, and branding of the company's physical and digital collecting cards.
Fox hires Mainak Mazumdar
Mainak Mazumdar is breaking ground at Fox Corporation as he takes on the newly formed role of ad research officer.
Under his new title, Mazumdar will have the goal of merging Fox's sales across all media platforms which includes Fox News, Fox Sports, Fox Entertainment and Tubi. He'll also oversee Fox Entertainment's ad sales team while collaborating with research and technology teams on other platforms.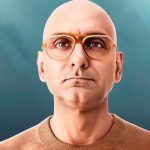 As TV becomes more digital, entertainment giants are looking to seek ad revenue in as many areas as possible. Companies like Disney have already installed ad-buying technology across their streaming platforms. With Mazumdar's new role, Fox will be able to compete on a better playing ground.
Mazumdar has previous experience as Neilsen's chief data and research officer, a current board member for the Advertising Research Foundation, and a member of the U.S. Census Scientific Advisory Committee.
Grey Group hires Gabriel Schmitt as GCCO
Grey Group announced in a press release that they would be hiring Gabriel Schmitt as their Global CCO.
"Gabriel is a brilliant creative mind, coupled with transformational business acumen and a genuine instinct for partnership," Global CEO Laura Manes said about the announcement. "Under his stewardship, I am confident Grey will enter its next golden era of creativity, innovation and impact."
Previously, Schmitt was part of FCB NY as a Co-Chief Creative Officer. Where he led creative campaigns like "Whopper Detour for Burger King in 2019.
"So thankful for everything FCB Global gave me," Schmitt wrote on LinkedIn. "So incredibly excited with what's to come at Grey Group."