The Eagle has landed. Landed a brand new, exclusive multi-year contract with SiriusXM radio, that is.
Joe Madison, a celebrated national talk radio host and human-rights activist, has signed the agreement with the radio giant to continue hosting his award-winning show, "Joe Madison, The Black Eagle." It broadcasts daily from 6-10 a.m. EST on the station's Urban View channel 126, On Demand and the SXM app. SiriusXM did not disclose how much the deal was worth.
Scott Greenstein, SiriusXM's president and chief content officer, said of Madison's new deal, "Joe's legacy of work speaks for itself."
Greenstein added, "Joe is a leader and a motivator who inspires his audience to raise their voices and get involved. I'm thrilled that Urban View listeners will continue to start their day with Joe for many more years."
Madison runs a tight ship, and his format is unchangeable. He will still discuss the day's news, whether it be politics, race relations, social injustice, health or anything that may come up. All unscripted.
Madison perfects his forum by inviting varied guests such as activists, policy experts, politicians, world leaders and others to join him in the Washington, D.C., studio to engage in lively discussions that galvanize and engage his diverse audience on a program that can reach 26 million listeners. Known for his no-nonsense approach, Madison is adamant about elevating the unheard voices of the oppressed and disenfranchised on his daily show.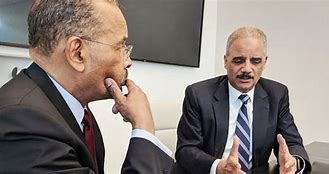 During his program, he tells his guests and listeners to act and think of ways they can do something about the injustices going on in the world. His show's germane motto is "What Are You Going to Do About It?"
Since Madison joined SiriusXM in 2007, he has been named one of the 100 Most Important Talk Radio Hosts by Talkers magazine, known as the Bible of Radio, and the New Talk Media. He remains in the top ten every year.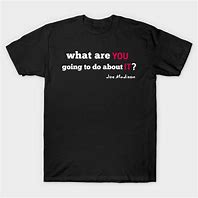 If you drop by the station while Madison is broadcasting, you never know who you might find sitting in the chair across from him. Some of his guests have been, House Majority Whip James Clyburn, Senator Cory Booker, former United States Secretary of State Hillary Clinton, Speaker of the House Nancy Pelosi and Vice President Kamala Harris. He says he was fortunate to interview former President Barack H. Obama three times, once in the Oval Office. He has also interviewed former First Lady Michelle Obama three times, several members of Congress and community leaders as well as other distinguished guests.
On November 8, 2021, Madison undertook an extremely grueling mission. It was then he announced he was going on a hunger strike "in solidarity with all those who are calling on Congress and the president to protect our voting rights." Democrats were aggressively advocating for the John Lewis Voting Rights bill to be approved by the Senate. Many watched CNN, MSNBC and other nightly news outlets as anchors interviewed Madison, on the air, about his cause and his health. In some appearances, he looked as though he was barely holding on. What viewers did not know was that Madison was fighting prostate cancer during his hunger strike.
At one point during his strike, he spoke with Senate Majority Leader Chuck Schumer. The senator told him, "[I have] prayers for you and Sharon. Please stay healthy. We need you to keep up the fight . . . no one does it better than Joe Madison." Madison simply replied, "I am willing to die." After 74 days, Madison ended the strike when the Senate failed to pass the bill. "Eating" only liquids, Madison lost 25 pounds from his ordeal.
On August 24, 2021, the U.S. House of Representatives passed the bill, 219–212. On November 3, 2021, the bill failed to pass the Senate, and a second attempt to pass the act as part of another voting bill failed in January. The act named for the late Georgia congressman would restore parts of the 1965 Voting Rights Act gutted by the Supreme Court.
Though the voting bill was not passed, Madison was part of a big win. On March 29, 2022, the Emmett Till Anti-Lynching Act was passed in the Senate, thanks in part to the continued efforts Madison made on the radio. Many people noticed his energy in trying to get the bill passed, including House Speaker Pelosi who thanked him for his fight for justice.