In 2020, when the 26th annual Essence Festival of Culture in New Orleans was suspended before the Fourth of July weekend because of the coronavirus pandemic, many wondered what financial impact it would have on the city and the iconic magazine brand. After all, the magazine had recently returned to Black ownership in 2018 under the Sundial Brands founder Richelieu Dennis, who bought Essence Communications from Time Inc.
Essence diehards knew not to worry about the keystone event.
Audrey Edwards, a longtime Essence editor who collaborated on the book The Man From Essence by the magazine co-founder Ed Lewis said even in a pandemic, Essence endured as a cultural touchstone for generations of Black women.
"The Festival remains popular because it's the only venue giving Black women valuable 'sister time'—a getaway holiday weekend to a fabulous city known for great music and food, where there are three concerts a night over a weekend by top recording artists, and free empowerment sessions during the day," Edwards said.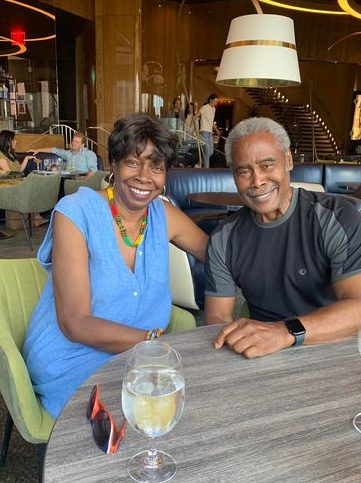 As it turns out, Essence's vice president of experiential, Candace Montgomery, called on "sister time" in 2020 when she was tasked with taking the high-touch, live event online without losing its sense of intimacy. Her job was to make sure the online experience was what Essence festival goers had come to expect. Montgomery was quoted at the time, saying: "We worked really closely with all teams across the company to make sure we were talking to her about what she needs — you'll hear me reference 'her' often, as in our audience," Montgomery said. "We took a lot of the festival's elements and overlaid what's happening to her in real time today."
The event was so successful, the 2021 ESSENCE Festival of Culture did it again as a hybrid event with virtual and limited live events. Even with limited live performances and streamed empowerment sessions, the festival, which commemorated Essence's 51st anniversary and the festival's 27th consecutive year, was bigger than ever. It drew more than 450,000 people from around the world on all platforms, including Facebook, Instagram, Youtube and the Essence.com website. That event received 45 million online "full-stream views of festival content" over two weekends. Performances by Bruno Mars, John Legend, DJ Khaled, Ne-Yo and others attracted more than 100 million online views in virtual Essence Fest broadcasts.
This Fourth of July weekend, after a two-year hiatus, the festival will be back in person. It is anticipated to break more records as it returns to New Orleans, with strict COVID-19 and safety protocols in place and with pent-up demand for celebration, touching and community. Caroline Wanga, chief executive officer of Essence Communications Inc., said the Essence Festival of Culture will be back in person, bigger and "unapologetically Blacker" than ever. Already, hotels are 90 percent full.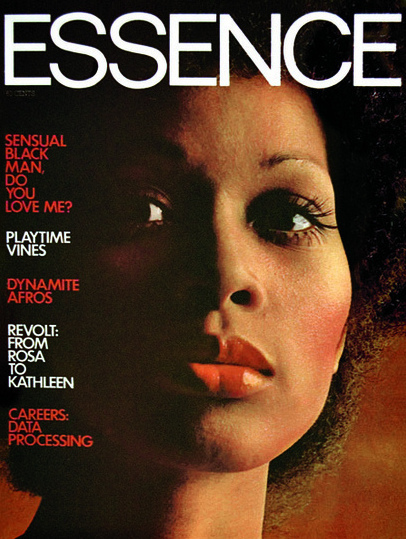 This year, Essence Fest runs June 30-July 3 with the theme "It's the Black Joy for Me!" Performers include Janet Jackson, Nicki Minaj, New Edition, the Isley Brothers, the Roots & Friends, Summer Walker, Jazmine Sullivan, DJ D-Nice & Friends and Kevin Hart.
Although many people attend for the live music entertainment, the festival has grown to be much more than a show. It has become a cultural experience and lifestyle phenomenon that has grown far beyond its modest 1995 roots as the Essence Music Festival. Back then, Jazz Fest impresarios George Wein and Quint Davis produced the event to celebrate the 25th anniversary of Essence magazine. Today, the renamed Essence Festival of Culture promotes, celebrates, and explores the Black experience — in health and wellness, spirituality, beauty, style, food, community, culture, entertainment and entrepreneurship.
As in previous years, daytime events will offer conferences, professional development workshops, panel discussions and presentations by thought leaders, politicians and celebrities. The festival will offer more than two dozen "experiences," which will include "Essence Eats," a food and wine event at the Sugar Mill; "Essence In His Zone," an event aimed at men at the Ernest N. Morial Convention Center; and several entrepreneurial and business-focused events, including Essence Tech Summit, at the Convention Center.
At night, the New Orleans Superdome lights up with musical artists that span genres from country music with Mickey Guyton to hip-hop, neo-soul, R&B and jazz.
Essence's importance to the city and state has been recognized through an "events support rights fee" — $1.3 million that is paid to Essence by the state, city, the tourism bureau and the city's tourism and cultural fund. In addition, hotels offer rebates of nearly $600,000. The festival brings about $300 million to the city over the four-day event, according to New Orleans & Company, the city's tourism marketing agency.
Loyal sponsors like Coca-Cola, American Express, AT&T, Ford, McDonald's, Target, the Walt Disney Company and UnitedHealth are taking advantage of the star power of this cultural extravaganza.
 "Essence Festival offers an experience catered to attendees' lifestyle, personal interests and passion points," said Marques Zak, director of cultural platforms at American Express. "It brings opportunities to celebrate culture and some of life's best moments within their community."
American Express is sponsoring a free, ticketed dining experience "Savor and Soul," a dining/cocktail event for American Express gold and platinum card members, featuring a New Orleans-inspired menu by James Beard award-winning chef Nina Compton and music performances by Ashanti, Robert Glasper, SiR and surprise guests.
The exclusive culinary and entertainment experience will take place at Il Mercato, said Zak, and "will be a great option for those attending Essence Fest who may be worried about dining reservations/options or looking for some place to refresh, dine and drink as they transition between the daytime and evening programming."
For Black women who attend the event, it's a validating experience, said Edwards.  "The fact that the blockbuster movie, 'Girls' Trip,' was set at the Essence Music Festival says it all.
Festival Stats
45M plays of full Essence Festival streams across all platforms
77M social impressions, 14.3M Facebook video views combined on Essence and Essence Festival Pages, a 4x increase from previous 2-week period
25M Instagram video views combined on Essence and Essence Fest Instagram accounts, a nearly 3x increase from previous 2-week period
According to results provided by Essence; public CrowdTangle data, June 12-25 vs. June 25-July 8, 2020.
Feature image (top): Caroline Wanga, chief executive officer of Essence Communications Inc.